You practice everyday with a dildo to get past the soft pallet. I have seen hundreds of people brushing their teeth in bathrooms and what makes me laught is when they gag on a toothbrush,, just so funny to watch. I practiced as a teen with an eight inch dildo every night. I learned how to let the soft pallet relax.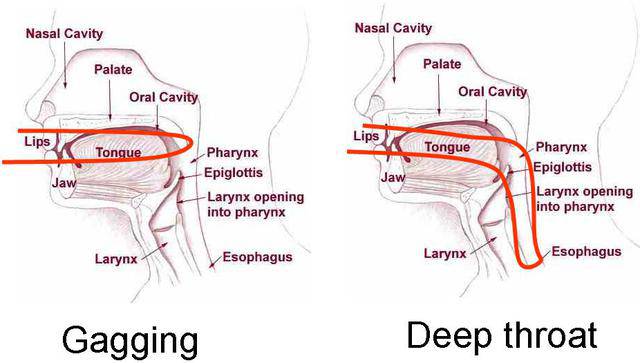 You can reduce or eliminate your gag reflex by gradually getting your soft palate accustomed to being touched. One technique is to use a toothbrush on your tongue: Using a soft toothbrush to brush your tongue until you reach the area that makes you feel like you might gag. Keep doing this until you have it beat !!
Another Common advice is to try to stick your tongue out until the penis gets past the back of your mouth - ie get your tongue the hell OUT of the way!
Take it easy and slowly - don't let some dumb guy grab your head and ram his penis down your throat like you see on some porn movies. Hell, the whole idea of GOOD of sex is that it is pleasurable to BOTH/ALL parties. If you ENJOY giving deep throat you won't have to worry about whether HE is having a good time