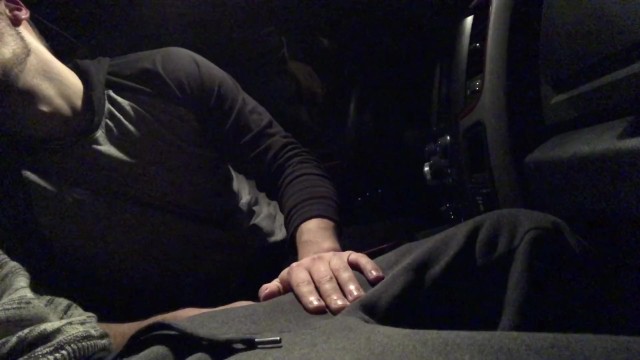 I was a teenage delinquent, skipping classes and hanging out at the local game house by my school. In addition, I had had several girlfriends over the years, but being a shy young man, I was still a virgin, even though I had plenty of opportunities. Anyway, I was spending a lot of time at the game house during the day with friends, instead of going to school, and had started to become good friends with a man that worked there, who I soon discovered was the owner of the game house.
 His name was Michael, he was probably 10 or more years older than I was, had dark skin and dark hair, and he was very friendly.
At the time, I had no idea Michael was gay but it would soon become quite evident, but at first I thought he was just being friendly because our interactions were all very innocent.
 Conversations were nothing more than casual. My friendship with Michael grew and he opened up to me that he's gay. I stayed away from him for some time but I couldn't stay too much away from the game house.
 So I went back and the pestering began. Soon he was asking me to go hang out with him, which at first I was reluctant to do, but eventually, Michael convinced me it would be okay.
Michael told me he would buy me a car so I gave in after 3 months of pestering. I'm a lover of pussy but I love cars as well. We got to his apartment and he asked me to suck his dick.
 I closed my eyes and started sucking him, a nigga will do anything to own a car. "That's it, keep going," he said. He then touched my butthole, which made me raise up briefly. He said, "Relax, it's just my finger." He told me to put my head down again and as I did, he started to rub lube on my butthole. It felt kind of good, but when he pushed his finger in my ass, I again pull away slightly. He again said, "Relax," as he continued to finger my ass. It kind of felt good but then he whispered," Oh, you're nice and tight." He eventually took his finger out and rubbing my ass cheeks asked if I was doing okay. I nodded my head and as he moved closer he asked if I was ready. When I replied, "Yes," he told me it might hurt a little but told me to relax. I nodded my head and soon felt the head of his hard dick against my butthole as he slowly started to push his dick in me, it felt ok, but then all of a sudden the pain was excruciating and I quickly rose up and pulled away, which caused his dick to slip out of me. He immediately said, "What's wrong?" I told him it hurt and pausing he told me, "Ok, you need to really try to relax more and that the hurting would eventually stop," I tried to delay him putting his dick in me for as long as possible. After he had asked a couple of times if I was ready to try again, he inserted his glistering hard penis into my butthole.
I did what he asked and as I tried to get into it, it started to feel good, and it obviously felt good for him too. He reached around me and played with my hard dick as he was fucking me, "Yea, that's it." He then quit playing with my dick and hearing his penis going in and out of me, I wanted him to cum as his strokes became quicker and more deliberate as he fucked me. I tried my best to move with him, but it was hard to keep up. All of a sudden, he pulled me close, pushing his dick deep in me; it hurt and I tried to pull away, but he held me close, and out of breath he said, No, don't move!" I now knew he must be cumming in me because I could now feel his dick jerking inside me. He was out of breath and hunching over me, he slowly started moving his dick in and out of me again. He then rubbed my ass cheek and asked if I was okay. He now slowly pulled his penis out of me, saying, "That really felt good," and then asked if I liked it too. When I did not say anything, he got off the bed and told me that I had better go into the bathroom. I wasn't sure what he meant by cleaning myself out, but when I sat on the toilet and wiped my ass, I tried to push out whatever was inside. I managed to push out something, but what was it. I stood up and looked in the toilet, I could see some was floating and some had sunk to the bottom. It must have been the KY that sank and... his cum was floating. I was scared, what had I allowed him to do? 
After a few minutes, I decided I had better return to the bedroom. I didn't see him immediately but as I entered the room, he approached me and gently guided me to get on the bed again. He wanted to do it again, what was I going to do? As I got on the bed, Michael told me to get on all fours again and to put my head down on the pillow. He immediately got on the bed behind me, spread my legs again, and put KY on my butthole, eventually pushing his finger into me again. He told me to relax again, but I thought, "How was he able to do it again after cumming just a few minutes ago." I tried to tighten my ass so not he couldn't penetrate my ass again. I couldn't, his hard dick seemed to be able to push into my ass more easily than before. I did not want to do it anymore, but I now decided that this time I wouldn't help when he tried to fuck me. Oh my god, he was fucking me again, it felt good but I wasn't going to help. He noticed almost right away and asked what was wrong. I told him that I thought we were only going to do it once.
He reached around taking hold of my dick and fondling it, he said, "Come on, I thought you liked it, let's do it one more time." He then grabbed my hips and started to forcefully fuck me, moving me back and forth, but it wasn't working. As he tried to fuck me, it was actually feeling good, but I thought, "he had told me we would only do it once." Michael was obviously becoming frustrated and eventually stopped, pulled out, and got off the bed, telling me to go clean up again and get dressed. He quickly went into the bathroom, and I too hurried into the hall bathroom. I wiped the KY from my ass and hurried back into the bedroom to get dressed. As I sat there on the bed getting dressed, he came out and sat by me again. I continued to get dressed and as I did, he told me how nice it was, and asked if I would like to maybe try it again sometime.
But as I sat there listening to him, I could feel a deep pain in my ass. He obviously tore me up.